Mentor Graphics recently released a research report titled "Improving the Competitiveness and Reliability of Automotive Products - The Importance of Thermal Management in Automotive Electronics Design."
This article refers to the address: http://
1. Report author introduction
John Isaac, Director of Market Development at Mentor Graphics.
2. Preface, background
The electronic functions in today's cars (Figure 1) continue to increase and will soon outweigh the value provided by mechanical functions. Electronic functions are also becoming the main competitive element of the model. The constraints of on-time delivery of models are no longer mechanical, but electronics and software. Therefore, it is necessary not only to quickly design these electronic components, but also to have high performance, quality and reliability standards. If they are less reliable and fail after the sale, the company will not only suffer huge warranty and recall costs, but also damage its reputation.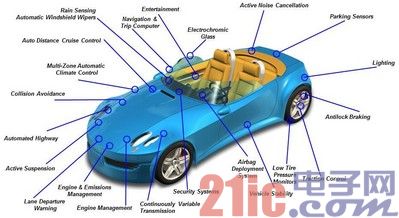 Figure 1 -- Electronic features in today's cars continue to increase
The main source of heat for electronic devices is their semiconductor chips (ICs), which are very temperature sensitive, making the design of cooling solutions a challenge. Overheating can cause the chip to fail prematurely. With the increase of functions, the related heat dissipation problem has become increasingly prominent, which has become a potential constraint factor in the development of electronic devices. For critical components, a proper cooling strategy is needed to prevent overheating and failure.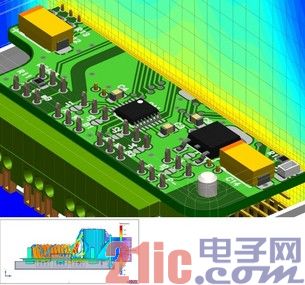 Figure 2 -- All automotive electronics, including electronic control units (ECUs) and pump controllers, require good thermal management
3. The main points and outline of the full text are as follows:
Why start with the conceptual design phase?
By using Mentor Graphics' new FloTHERM XT solution, mechanical designers or thermal design engineers can easily create conceptual models of ICs, PCBs, and chassis, and then simulate to see if they can dissipate heat efficiently. If you can, then from a thermal management perspective, the design can go on. If the personnel of any other design department find it impossible to proceed after the concept phase, they may need to change the system's functional specifications, size specifications, devices used, or other factors. However, if problems are discovered and redesigned in the subsequent development process, the cost will increase significantly.
Another reason to consider thermal design from the conceptual stage of the development process is to provide guidance for subsequent detailed design. Before detailed design of a PCB or chassis, designers can easily create and compare multiple conceptual designs, then select the best solution and use that data to guide detailed system design.
Designing automotive components with FloTHERM XT
Figure 3 shows a typical flow for designing complex parts using FloTHERM XT. The first step in the process is the conceptual layout of the PCB. In this step, the designer can make a rough model of the PCB board and the components he/she knows will generate heat. When you use the tool, you can create your own component models or pick models from the SmartPartsTM library. The SmartParts library contains a complete component model and a template that can be easily modified into the actual component structure. These components can then be positioned on the conceptual design PCB.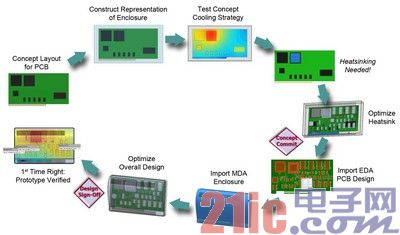 Figure 3 - Using FloTHERM XT, the design process from concept to final solution validation is closely integrated with MDA and EDA design tools.
The designer can then create a conceptual design chassis and place the PCB in the chassis. FloTHERM XT has a complete mechanical design capability, so the components or chassis models can be refined as needed to properly describe the target product. Once the PCB is placed in the chassis, boundary conditions can be added and CFD thermal simulation analysis can be performed. The designer can modify the component layout based on the results, add heat sinks to the overheated components, modify the chassis, and then re-analyze.
Continue the process until the designer is satisfied (he/she has a good thermal management solution). The heat related components are placed correctly on the PCB. The PCB board is placed correctly in the chassis. The chassis shape and materials provide good conduction, convection or heat radiation. Then, you can end the conceptual design work and pass the information to the MDA and EDA designers for detailed design.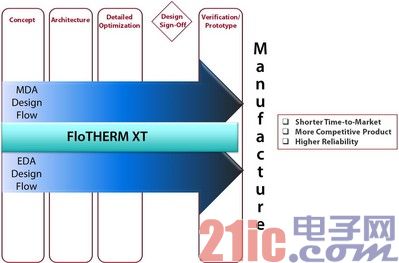 Figure 4 -- A fast and accurate thermal analysis tool (combined with MDA and EDA) that can be used by both designers and thermal professionals can help meet the aggressive business needs of automotive companies.
4. Summary of the research report
With FloTHERM XT, design engineers can perform front-end analysis, grasp trends, solve problems quickly, and achieve greater project progress by quickly solving and comparing different scenarios, effectively complementing the work of full-time analysts in the post-project validation phase. The simulation cycle time can be reduced from weeks to days or days compared to traditional CFD software. Designers can compare a variety of designs to develop more competitive and reliable products, while shorter simulation cycle times can speed time to market (Figure 4).
Mesh LED Display is only 50% much lower power consumption comparing to conventional LED Display. It selected the special LEDs and high efficiency power supplies.With over70% high transparency rate,can see through and is suitable for glass wall mounting. Over 6500 nits high brightness and vivid color is suitable for all outdoor environment. IP67 IP rating high protection level for whole of the screen, completely protected from water and dust of various weather condition with long life span. 10 to 18kg/m² gross lightweight and super slim screen is easy to install and save installation space.Easy maintenance for both front and rear service are available.
Description:Outdoor decorative LED mesh curtain screen is the perfect architectural decoration patterns in the daytime and night. And it becomes Led Display Screen to display image and video at night;Outdoor decorative Led Curtain Screen is ultra light weight design, which is easy to install. The convenient installation help everyone can install it easily by oneself. It can be packaged in one CMB which is save a lot in transportation. It is not only good for transport but also good for maintenance. Front and back maintain are available due to its special design;LED curtain mesh screen can be installed directly on the wall or glass. The hollow design makes permeability up to 70% which is conducive to ventilation and lighting. The exquisite appearance is good for decoration of shopping mall, hotel, office building and 5s shop etc;The frame shell save install material can be fixed easily. High-intensity sealed lamp with high quality up to IP67 protection level. The beautiful patterns can be customized for customer;LED curtain mesh screen can display text, image and video. Low power consumption is also good for long life span;IP67 protection rate features waterproof, anti-dust, wind resistant and anti-corrosion which is suitable for all kinds of using environment;LED curtain mesh screen is very easy to set up. The cabinet was designed by our engineer very attentively and adopted advanced technology to manufacture which support front and rear installation. Cooling with wind is environment friendly and make noise free;LED mesh curtain screen is widely used in stadium, shopping mall, 5s car shop and theme park etc.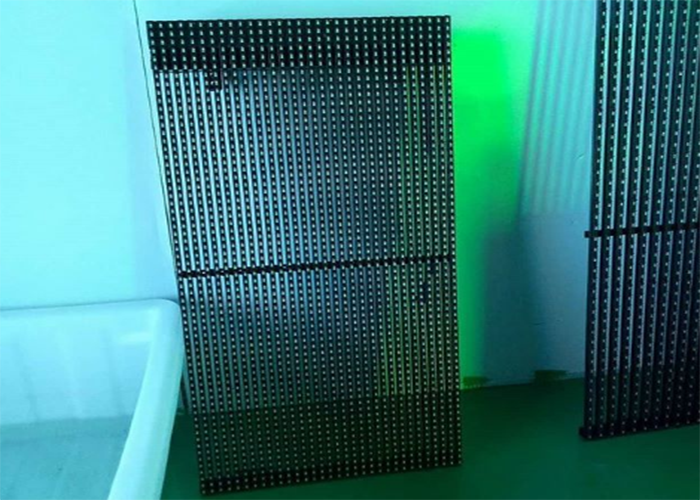 Indoor Curtain Led Display,Indoor Rental Curtain Led Display,Indoor Curtain Flexible Led Display,Indoor Foldable Curtain Led Display
Shenzhen Bako Vision Technology Co., Ltd. , http://www.rentalleddisplays.com