Before the evaluation begins, share a keyword with your friends - "Macs". The vocabulary was first appeared in the Later Han Dynasty. One of the generals, named Wang Xi, had a height of more than three meters, a waist circumference of ten, and was infinitely powerful. He could surrender himself to the tiger leopard and was called by the people as a giant. The term is also used as a metaphor for a person. A thing is not only a huge form but also has outstanding characteristics. Recently, this word suddenly appeared in the home appliance circle.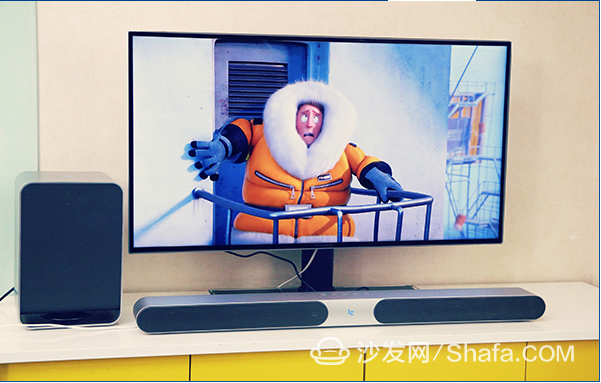 When family members are watching online videos on their mobile phones or tablets, the "big" TV in the living room is useless. The smart home screen of the smart home center has opened a "big trick", which allows your home's "big" television to restart. Get online video experience. And through massive on-line high-definition content, enjoyable control experience, let the family reunite the living room TV before opening a new large-screen Internet lifestyle. Then let the author take you to appreciate the power of this "giant" in the end.
Appearance: burly dominance, full of wisdom inside
"Screen tyrant" sounds quite domineering, and its appearance is the same. In simple terms, LeTV is a "package" consisting of a smart home center and a wireless subwoofer.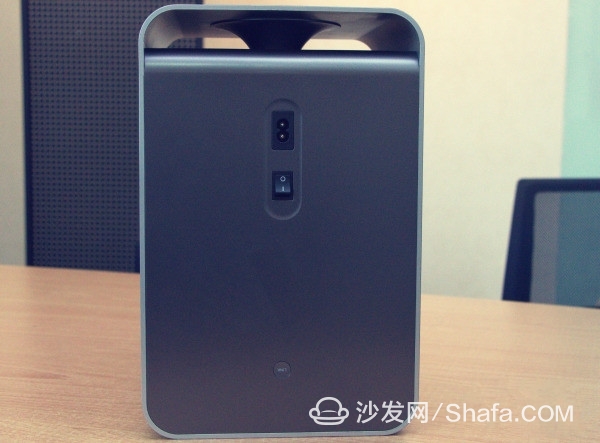 Among them, screen tyrant's smart home center is a long strip-like existence similar to the living room TV audio, its body size is 900mm × 90mm × 64.5mm, full weight.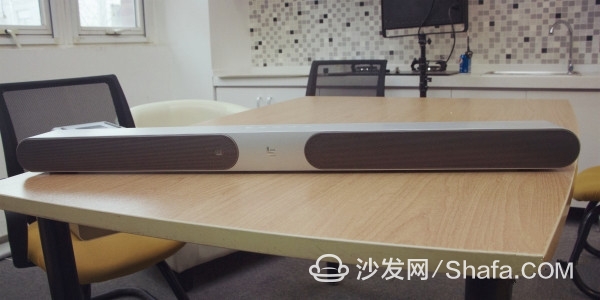 This smart home center hides two sets of six custom high- and mid-range subwoofers. They use a front-facing design to effectively control acoustic scattering and transmit the "original sound" directly to the opposite user with almost no loss. . The feeling of this kind of design is like the whole band playing in front of you during the concert, or a large shot of gunshots rushing toward you, with better presence and appeal.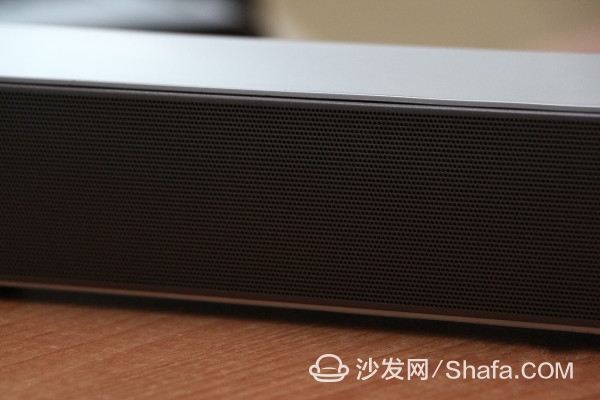 The screen subwoofer's wireless subwoofer hides a 5.25-inch subwoofer. The low-frequency dive can be as low as 40Hz. The 7.6L large-capacity sound chamber and 80W super power can be combined with enhanced guide tube technology to create drums and double bass. A more accurate restoration of the metal growler.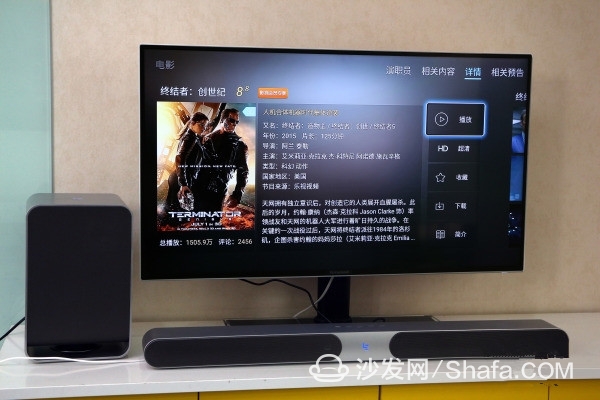 The Smart Home Center and wireless subwoofer provide a total of 7 custom speakers for a total of up to 120W of power. You know, the built-in sound of LCD TVs is usually only 20W, and most of them are reflected back to the ear, and the sound details are seriously lost. The total loudness of screen tyrants is as high as 112dB, and the combination of new audio decoding such as DTS-HD and Dolby Digital Plus is enough to bring a cinematic experience in a living room-sized space.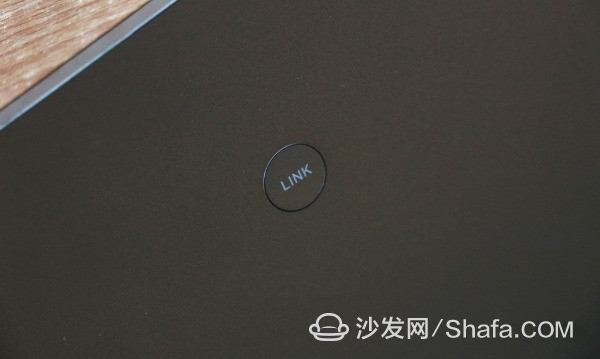 The wireless subwoofer's pairing button needs to be pressed for the first time, and the wireless home connection can be performed after the smart home center recognizes and matches.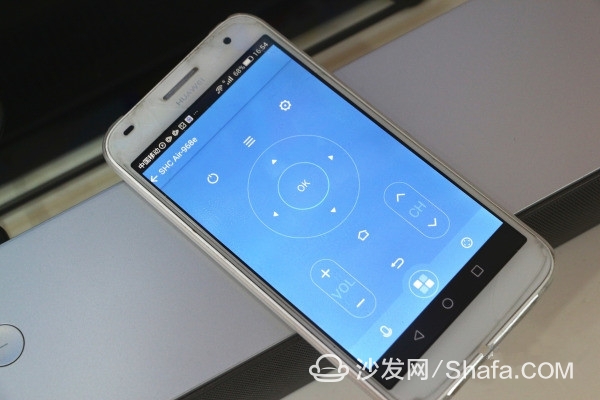 In addition, screen tyrants' voice modules can also be paired with smart phones and can be used directly as wireless speakers. The specific operation is to enter the bluetooth speaker mode by pressing the "LE" key of the super remote control 3S. There is no need to open the television, and it is very pleasant to lie down on the sofa in the living room for reading, leisure, and listening to nice songs.
Configuration: a strong core with music as the fourth generation of super TV "core" dirty
In addition to the six speaker units, the Screen Home smart home center also contains the same core as LeTV's fourth-generation Super TV: the MStar 6A938.
If Qualcomm Snapdragon is the strongest voice in the Android smart phone field, MStar is the leader in the smart TV field, and the MStar 6A938 is its 2016 flagship processor, which includes many of the top performers including LeTV's fourth-generation super TV. Smart TV is equipped.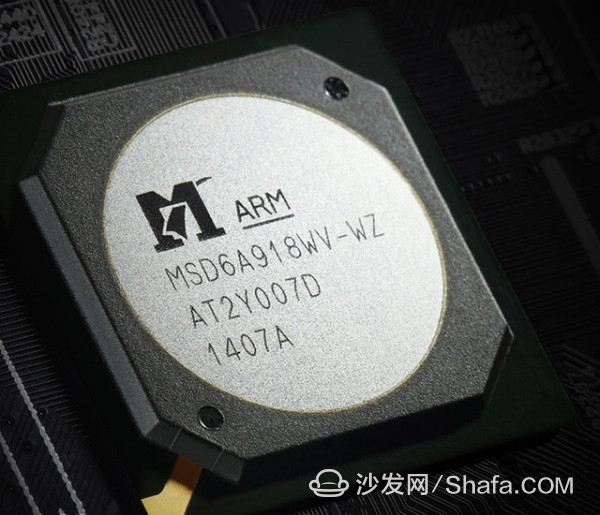 There may be children's shoes to ask, MStar 6A938 and Xiaolong 820, 821 and we are familiar with the mobile phone processor compared to barely weak? In fact, the smart TV and smart phone processors are not comparable. The MStar 6A938 is a quad-core processor consisting of a dual-core Cortex-A72+ dual-core Cortex-A53 and is similar in size to the Qualcomm Snapdragon 650. On the GPU side, the MStar 6A938 integrates the ARM Mali-T820MP3, so the overall specifications and the high-end mobile phone processor are not comparable, but the mobile phone processor also has a place that cannot match the Mstar 6A938.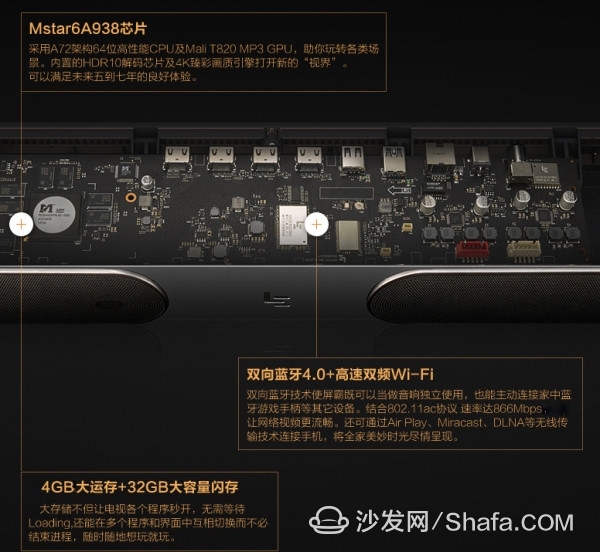 However, the competition in the smart TV field is not pure performance, but how to make the TV screen panel display better colors and make Internet TV play more smoothly. The MStar 6A938 features the MStar CoreTurbo true multi-core driver engine, which adds native support for HDR technology and optimizes Internet video content (such as frame interpolation technology), allowing only 24 frames of Internet video content It looks more fluid and natural.
If the top mobile phone processor was born for the game, then the MStar 6A938 is born for the top TV, more emphasis on picture quality, sound effects and functional performance.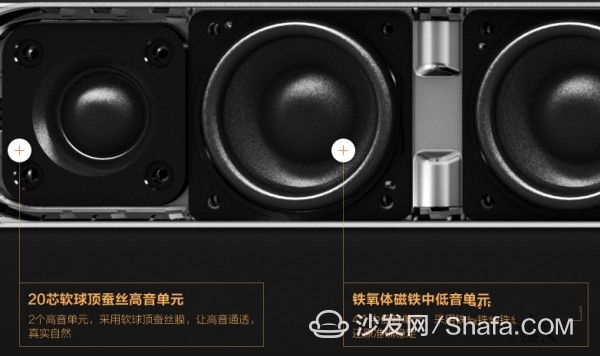 In addition to the MStar 6A938 processor, LeTV occupies 4GB of internal memory and 32GB of eMMC5.1 memory modules. In addition, through the USB3.0 and USB2.0 interface on the body, it can also connect flash disk or mobile hard disk, directly playing the local music or high-definition video stored inside.
In general, the LeTV screen tyrants are extremely smooth in their operation under the blessings of the aforementioned hardware. The switching between programs, the loading speed of games, and the smoothness of video playback are all first class. If a stuck or dropped frame problem occurs, it is highly likely that it is due to a network problem.
Remote Control: Super Commander 3S with thousands of "skills" in one
Joy is considered screen tyrant random equipped with a super remote control 3S, which uses infrared +2.4G dual technology, click on the remote control mouse button can activate the mouse pointer on the screen, and then Super Remote 3S becomes a " "Air Mouse", which recognizes the motion trajectory and moves the mouse pointer in the screen to the specified position, the sensitivity is very good.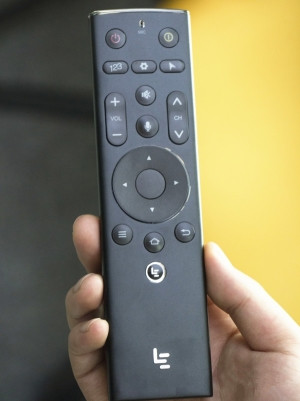 If you find it too cumbersome to manually search for programs, pressing the voice button in the middle of the remote control will activate voice control and interact with screen dominance against the MIC. For example, asking the weather tomorrow, searching for a video directly, the recognition rate is higher, and it is more acceptable to older people or children.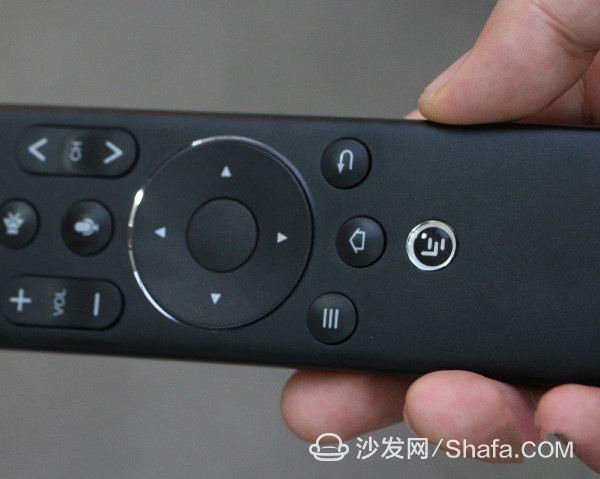 Pressing the "Le" button on the remote control at any time will pop up the shortcut function window, which can quickly enter specific interfaces such as movies and TV shows. The functions here can be customized. If you need to intercept the current screen, you can also know the screenshot button here. Unfortunately, before the evaluation of music as the box U4 long press Le key will be able to directly screen, but screen tyrants do not seem to support this feature, so pick up the screen to be more tedious, need to press the Le button, select the screen capture function can be carried out.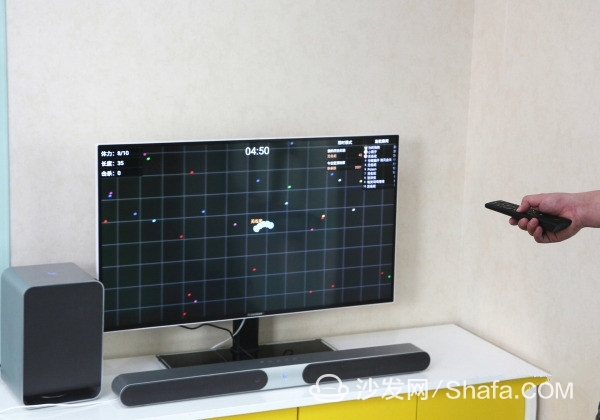 Under the remote control of an empty mouse, you can try to play some action-sensitive games, such as greedy snakes. The remote controller's high sensitivity can be used as a handle to save money on the purchase of the handle. This is very good. In addition, this remote controller requires 2 AA batteries (supplied). If you are worried about the battery is dead or you can't always find the remote control, you can install the "L&E Remote Control" on any smart phone. As long as the mobile phone and the PingBa are in the same wireless LAN, you can directly use the mobile phone for remote control. Need mobile download, iOS, Android can support.
Experience: Exciting video content waiting for you to see!
If you've ever come into contact with LeTV, then your first impression after using Screen Lock is familiarity. Pingba and LeTV, like their own super TV, are pre-installed with the EUI5.8 system, which fully implements content desktopization and application removal. Various content such as movies, sports, games, shopping, music, etc. are desktops and can be divided into groups. Operation, so that different groups of people have dedicated content desktops. We can choose which of the six kinds of content is fixed on the home screen according to preferences, in order to switch at any time.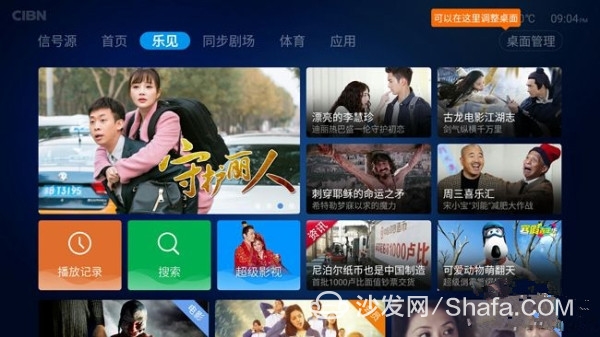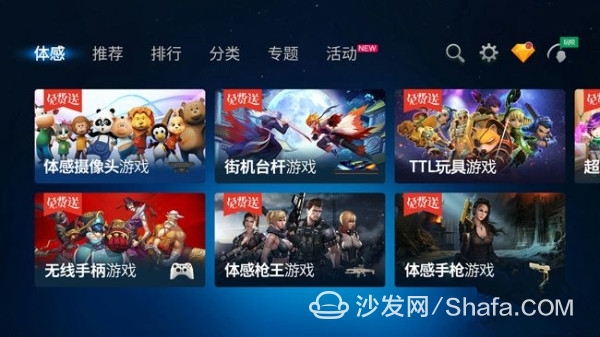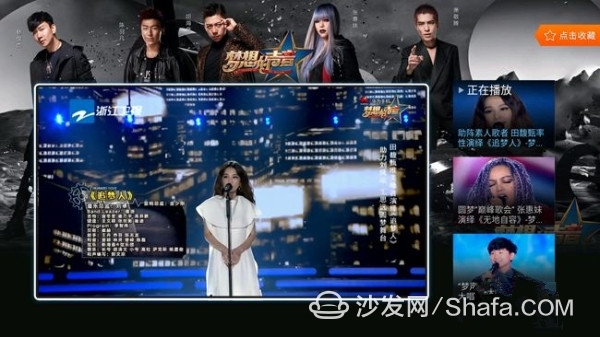 Sports is a traditional advantage project of LeTV. Ping Ju's EUI5.8 system also integrates super sports, including Super League, Premier League, Champions League, Serie A, Bundesliga, Liga, AFC, World Cup Asian Round 12, MLS, and Americas. There are more than 100 football matches including Cup, England FA Cup, Portuguese Super League, J League, K League, Aochao, and Indy, as well as tennis, rugby, golf, MLB, underwear bowls and other sports events.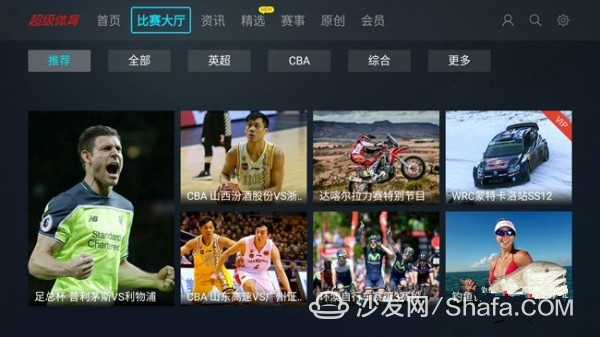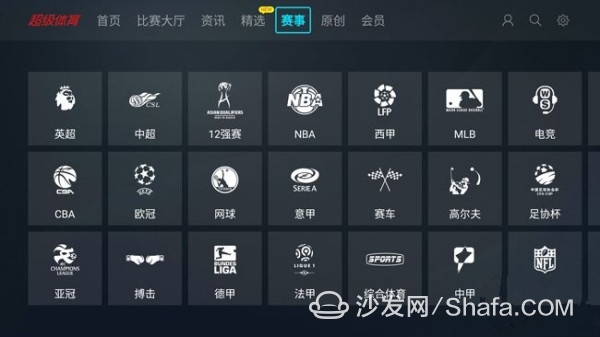 LeTV's video resources can not be underestimated, hit TV dramas can find 4K ultra high-definition version. At present, LeTV can provide 150,000 episodes of TV dramas, more than 5,000 movies, more than 80,000 episodes of animations, and rich content such as variety entertainment, children and children, documentaries, etc., and it is continuously updated or increased every day.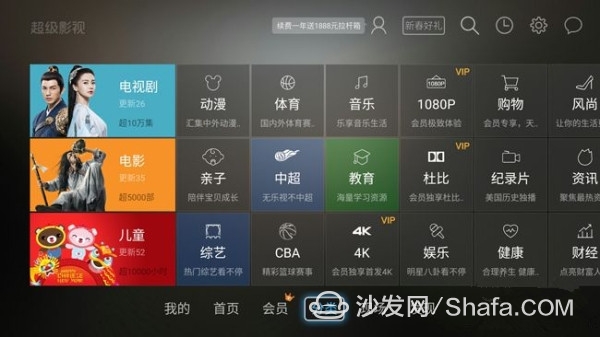 In short, if you connect screen monitors (or monitors, projectors) to screen tyrants, you can use them directly as super-television 4s. Super-television 4 has its own resources, performance, and fluency. Screen tyrants' performance is the same. As for the evaluation of LeTV Super TV 4 on the Internet, a lot of children's shoes interested in more details of EUI5.8 can search on their own.
to sum up:
LeTV's definition of screen tyrants is based on the position of the supporting actor. Judging from the author's actual experience, Screen Blaster has indeed achieved this goal. This product can give the old TV the opportunity to transform into a Super TV 4's performance and functionality, while the speaker's sound system is enough to create a sense of shock in the living room space, the most critical is the screen tyrant in the connection and setting process also There is no threshold, and children's shoes that have a little experience with smartphones can do it themselves.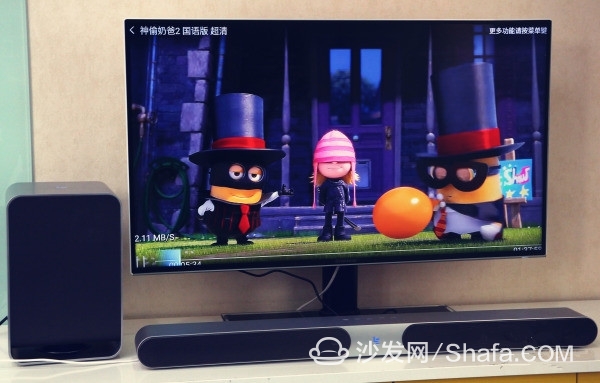 Screen tyrants are priced at 1999 yuan, this price is not cheap, after all, the price of a super TV X40 is just that. However, screen tyrants can provide far more energy than Super TV 4 X40's shocking sound effects. At the same time, it can be used for more display devices, whether it is home ordinary LCD TVs, computer desktop monitors, projectors, it can make They are turning into the latest smart TVs at any time. It has integrated the Internet gene, has unlimited Internet audio and video content and open APP, and finally let the plasma TV become "young" up.
Smart TV/box information can focus on smart TV information network sofa butler (http://), China's influential TV box and smart TV website, providing information, communication, TV boxes, smart TVs, smart TV software, etc. Answering questions.
General-purpose rectifiers belong to the most widely used category of rectifiers, and their classification is relative to those with special functions, such as fast, high-frequency, and so on.
Our universal rectifiers are of original quality, complete models, high visibility, affordable prices, and fast shipping!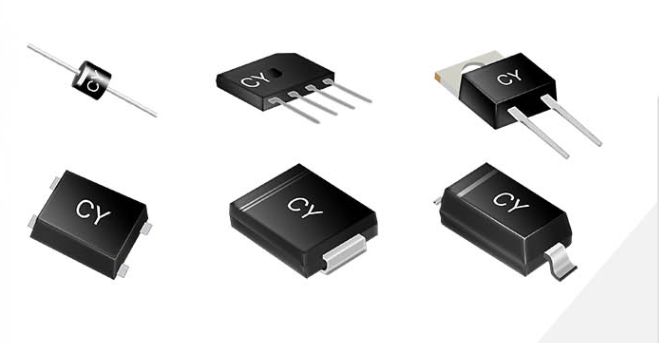 Rectifiers,General Purpose Rectifiers,Rectifier Diode,General Purpose Rectifier Diodes
Changzhou Changyuan Electronic Co., Ltd. , https://www.cydiode.com