Together, it allows users to see and feel a world full of immersion and walk in the world in the most realistic way. With unprecedented VR helmet technology, 360 panoramic sound effects and position tracking, players can enter a new world of immersion. "The VR Experience Center in Los Angeles is made up of 14 futuristic "slots," most equipped with HTCVIVE, and a handful of StarVR heads featuring Starbreeze. According to IMAX, IMAX and HTCVIVE have established a new "technology and content." "Cooperation relationship", so the newly opened experience center also uses HTCVIVE as an important head-display device. In addition to hardware support, HTCVIVE is also developing an exclusive VR content experience for IMAX to better integrate HTCVIVE and IMAXVR center. In addition to the first display, IMAXVR's experience cabin is also equipped with Dbox movie seats and "a series of control devices" to increase the operational sense.For example, the control gun shown above. Experience content from ILMxLABs, Sony, Lionsgate Companies such as Starbreeze, Survios and Ubisoft have fares ranging from US$7 to US$10 (approximately RMB49 to RMB70). IMAX claims that this IMAXVR experience center in Los Angeles is the company's current core key project, and IMAX is also Has signed "paper agreement" with some regions in the United States and China, and added four new IMAXVR experiences in Shanghai, New York, California and other cities. In addition, IMAX will also invest in VR device startup Dreamscape Immersive, a Los Angeles-based company that has received investment from Warner Bros., 21st Century Fox, Spielberg and other industry giants.IMAX has previously announced the establishment of a US$50 million investment. Funds to support their VR related projects.">
â–¼
IMAX will team up with HTC Vive to build VR experience center in Shanghai from Baidu VR
Recently, IMAX started a VR experience center in Los Angeles. The experience center named IMAX VR is part of its plan to "build a futuristic vision of city-based VR."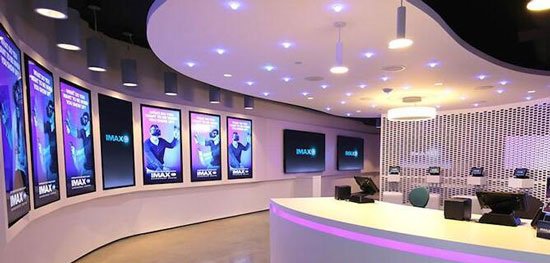 According to IMAX, "IMAX VR is a geographically-based, artistic-quality experience center. IMAX VR combines cutting-edge technology with world-class content, allowing users to see and feel a world of total immersion. , and walk in this world in the most realistic way. With the unprecedented VR helmet technology, 360 panoramic sound effects and position tracking, players can enter the immersive new world."
The VR Experience Center in Los Angeles is made up of 14 futuristic "seats", most equipped with HTC VIVE, and a handful of Star VR heads with Starbreeze.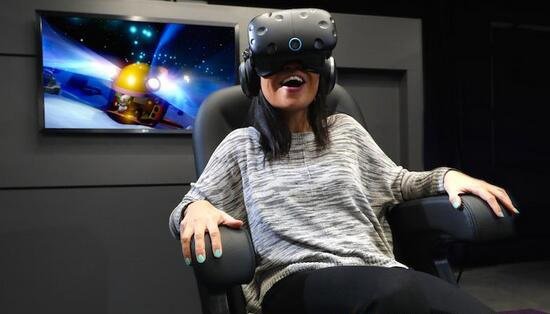 According to IMAX, IMAX and HTC VIVE have established a new "technology and content partnership", so the newly opened experience center also uses HTC VIVE as an important head-display device.
In addition to hardware support, HTC VIVE is also developing an exclusive VR content experience for IMAX to better integrate HTC VIVE with the IMAX VR Center.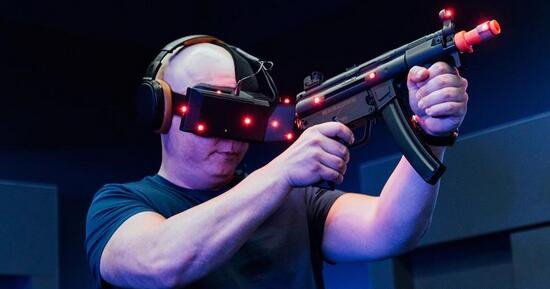 In addition to the head display, the IMAX VR experience cabin is also equipped with Dbox movie seats and "a series of control devices" to increase the operational reality. For example, the control gun shown above.
Experience content comes from companies such as ILMxLABs, Sony, Lionsgate, Starbreeze, Survios and Ubisoft. Ticket prices range from $7 to $10. (about RMB 49~70)
According to IMAX, the IMAX VR Experience Center in Los Angeles is the company's current core key project, and IMAX has also signed "paper agreements" with parts of the United States and China, adding four new ones in cities such as Shanghai, New York and California. IMAX VR Experience Center.
In addition, IMAX will also invest in Dreamscape Immersive, a VR device startup. The Los Angeles-based company has already received investment from industry giants such as Warner Bros., 21st Century Fox, and Spielberg. Previously, IMAX announced the establishment of a US$50 million fund to support its VR-related projects. ?
Original Bulb Lamp With Housing
The original projector bulb lamp with housing is installed with the original brand factory projection lamp, providing bright and clear pictures, visual appreciation, high quality and worry-free service. It can be directly put into the projector, the installation is simple, and no reassembly is required.
Original Bulb Lamp With Housing,Buy Projector Lamp,Projector Lamp Light,Original Projector
Shenzhen Happybate Trading Co.,LTD , https://www.happybateprojector.com