In the field of industrial automation, it has many established companies with a history of more than 100 years. Recently, the US Fortune magazine announced the new list of the world's top 500. This article selects the top 10 industrial automation companies from the list.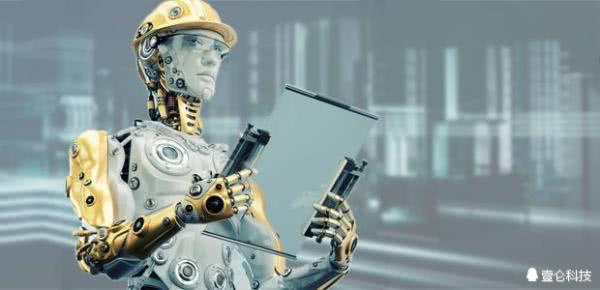 General Electric Company
Total revenue: $140,389 million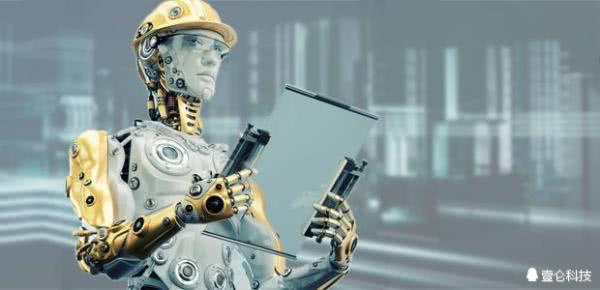 GE has annexed many companies at home and abroad in various ways and has become the world's largest multinational company providing technology and services. GE is committed to diversification, from aircraft engines and power generation equipment to financial services, from medical imaging to television programming to plastics.
In 2013, Jeff Immelt, Chairman and CEO of General Electric, proposed the concept of "Industrial Internet", an open, global network that connects people, data and machines through large-scale analysis. Find out the energy consumption of the machine and improve the efficiency of the equipment.
In April 2015, General Electric (GE) and AT&T, Cisco, IBM and Intel jointly announced the establishment of the Industrial Internet Alliance (IIC), and General Electric (GE) also made a commitment to open its industrial Internet software platform Predix to all companies. .
2. Siemens
Total revenue: $87,660 million
Siemens AG is a global leader in the field of electrical and electronic engineering. In 2014, Siemens sold Bosch Home Appliances, completely withdrawing from the field of home appliances, focusing on the fields of electrification, automation and digitization. Siemens digital enterprise solutions cover industrial software, industrial communications, industrial information security and data-based services.
Siemens' main products include programmable logic controller (PLC), industrial computer (IPC) and industrial operation panel (HMI), industrial software, CNC machine tools, low-voltage electrical appliances, touch screens, etc. The nine businesses are power generation and natural gas, wind power and renewable energy, energy management, building technology, transportation, digital factories, process industries and drives, medical and financial services. Digitization is one of the three major development directions of Siemens in the future. Siemens regards digitization as the main growth area in the future, and the target profit margin for digital factories is 14%-20%.
In order to strengthen its strength in the digital field, Siemens acquired CD-adapco, a global engineering simulation software developer. Siemens digital technology helps companies to optimize, simulate and test in a virtual environment before they actually go into production. In the production process, the entire enterprise process can be optimized simultaneously, ultimately creating efficient and flexible production, achieving rapid innovation and listing, and forging companies to last. Competitiveness.
3. Hitachi
Total revenue: $83,583.50 million
Hitachi is Japan's largest integrated multinational group, consisting of numerous business units and business companies, and has a number of technologies, products, and solutions. At present, Hitachi has more than 100 group companies in China, and its members are active in the fields of electric motors, electronic equipment, household appliances, and information and communication. Hitachi is fully committed to social innovation and will be engaged in information and communication systems, power systems, environment and industry. The transportation system, social and urban systems and other related "social infrastructure" and "IT infrastructure" are combined to innovate in the two fields, and make unremitting efforts to build a low-carbon society and a green economy.
Through long-term research on portrait feature extraction algorithm and high-speed search engine, combined with the application of new technologies such as deep learning and automatic correction, Hitachi has overcome the limitations of many use conditions, and the core functions and performance of the system have been achieved. A qualitative leap.
4. Bosch Corporation
Total revenue: 78,322.70 million USD
Bosch is one of the largest industrial companies in Germany, engaged in the automotive technology, industrial technology and consumer goods and construction technology industries. Bosch is known for its innovative and cutting-edge products and system solutions.
The Bosch Group is an important initiator of the German Industry 4.0 strategy and has a unique position in the field of Industry 4.0. Bosch Rexroth's hydraulic valve production line in Humboldt, Germany, was awarded the "Industry 4.0 Award" by a well-known German industry magazine for the optimal interconnection of people, machines, objects and IT systems. The line is capable of zero-switching production of 2,000 different products in six major product families, and enables small-volume custom production or even single-product production, reducing production efficiency by 10% while reducing inventory by 30%.
5. Panasonic
Total revenue: 62,920.80 million USD
Matsushita Group is a global electronics manufacturer engaged in the production and sales of various electrical products. In 1978, Chinese national leaders visited the Matsushita Group's Japanese TV factory. In the talks between the two sides, entrepreneur Matsushita Yukio expressed his determination to contribute to China. Subsequently, the Matsushita Group entered the initial stage of the Chinese business. In the past few years, the Group has been committed to product export and technical cooperation with Chinese factories, and in 1987 established the first joint venture factory. As of today, Panasonic's business activities in China involve research and development, manufacturing, sales, service, logistics, and publicity.
Products in the field of Panasonic industrial automation include relays, connectors, machine sensors, switches, programmable controllers, programmable intelligent operation panels, image processing devices, and UV curing devices.
6. Honeywell International
Total revenue: $38,581 million
Honeywell International was founded in 1999 by the merger of two of the world's leading companies, American United and Honeywell. Former Honeywell's core businesses are residential and building control technology and industrial control and automation products; its core businesses are aerospace, automotive and engineering materials. Today, Honeywell is involved in aerospace products and services; residential and building control and industrial control technology; automation products; specialty chemicals, fibers, plastics, electronics and advanced materials, and transportation and power systems and products.
7. Mitsubishi Electric Corporation
Total revenue: $36,604 million
Mitsubishi Electric Corporation is a leading global manufacturer of electronic and electrical products, and is committed to the research, development and manufacturing of cutting-edge technologies and specialties. Mainly engaged in information and communication systems, Electronic Components, heavy-duty systems, industrial automation systems, automotive electrical equipment and household appliances, and in the field of satellite, defense systems, ventilation equipment and other fields in the world. In addition, Mitsubishi Electric has excellent display equipment and display device technology. Mitsubishi Electric's business covers industrial automation (FA) products and Mechtronics products.
8. Swiss ABB Group
Total revenue: 35,481.00 million USD
The ABB Group was founded in 1988 by the merger of the Swedish ASEA company and the Swiss BBC Brown Boveri company. ABB is a global leader in power and automation technology, providing solutions to customers in the industrial and power industries. It is a global electrical engineering group.
ABB invented and manufactured a wide range of products and technologies, including the world's first three-phase transmission system, the world's first self-cooling transformer, HVDC transmission technology and the first electric industrial robot, and took the lead in commercial applications. . ABB has a wide range of product lines, including a full range of power transformers and distribution transformers, high, medium and low voltage switchgear products, AC and DC transmission and distribution systems, power automation systems, various measuring equipment and sensors, real-time control and optimization systems. , robot hardware and software and simulation systems, energy-efficient motors and transmission systems, power quality, conversion and synchronization systems, fuses and switching devices that protect the safety of power systems. These products are widely used in industrial, commercial, power and utilities.
9. Schneider Electric
Total revenue: 29,551.10 million USD
Founded in 1836, Schneider Electric Co., Ltd. is headquartered in Rüe, France, and is a global leader in energy efficiency management. Schneider Electric provides total solutions for energy and infrastructure, industrial, data center and network, building and residential markets in more than 100 countries, including energy and infrastructure, industrial process control, building automation and data centers. Markets such as the Internet are leading the world and have strong market capabilities in residential applications.
10. Emerson Electric
Total revenue: $22,304 million
The Emerson Group was founded in 1890 and is headquartered in St. Louis, Missouri, USA. Emerson is a global leader in technology and engineering, providing innovative solutions to customers in the areas of industrial automation, process control, heating, ventilation and air conditioning, electronics and telecommunications, and appliances and tools.
Emerson Process Control, a member of Emerson, helps produce, process in the chemical, oil and gas, refining, pulp and paper, power, water and wastewater, mining and metallurgy, food and beverage, life sciences and other industries. Always maintain leadership in control and distribution automation.
What does IC mean on a circuit board?
The IC on the circuit board is an integrated circuit module, and you can see the small black block with pins on the circuit board is the IC.
The role of the ic on the circuit board
Analog integrated circuits, also known as linear circuits, are used to generate, amplify, and process various analog signals (signals whose amplitude changes with time. For example, audio signals from semiconductor radios, tape signals from VCRs, etc.). The input and output signals are ratio.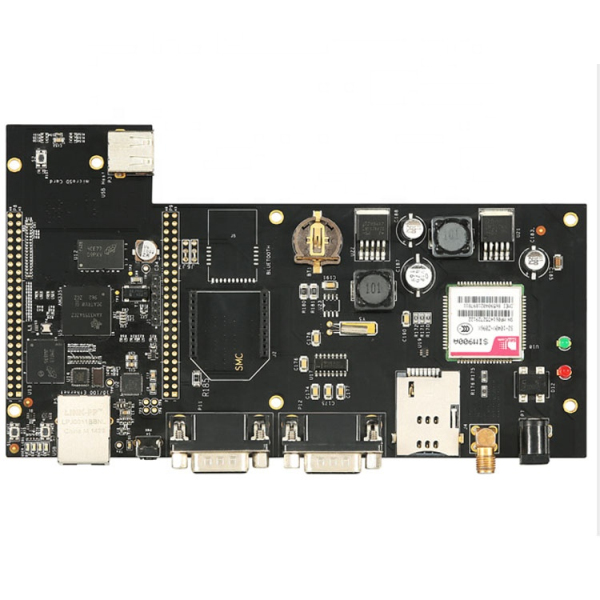 If you want to make an audio power amplifier, you must use audio power IC; if you want to make a computer, you have to choose a CPU (CPU is also a super IC); if you want to make MP3, you have to choose an audio decoder chip IC. IC functions can be power supply, voltage stabilization, power amplifier, phase-locked loop, AD/DA, CPU, DSP can all be realized by integrated circuits.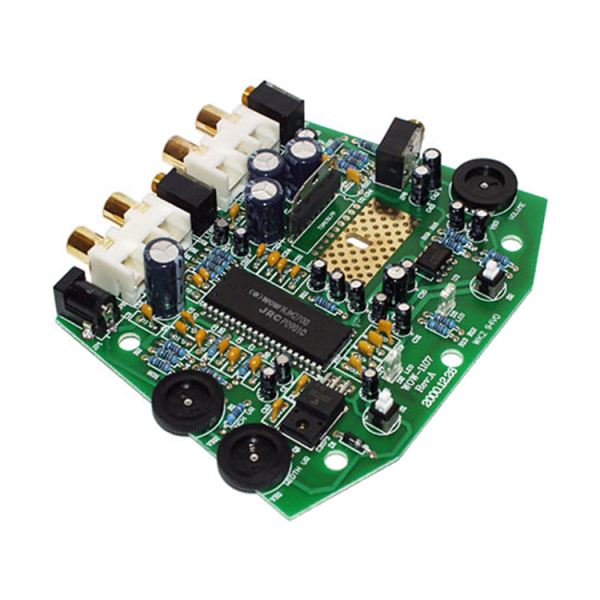 Components Sourcing,Parting Sourcing,Originality Electronics Ic,Electronic Resistor And Capacitor
HAODA ELECTRONIC CO.,LIMITED , https://www.pcbhdi.com