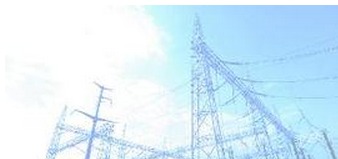 On September 13, a conference room in Beijing Science and Technology City, Changping District, Beijing, was filled with a strong atmosphere of academic exchanges. "Smart grid" and "Smart city" became the most frequently discussed hot words. The "Active Distribution Network Key Technology Research and Demonstration" project was launched here. The project is led by the State Grid Beijing Electric Power Company and is one of the major projects in the national 863 Plan energy smart grid field. It aims to build a strong smart grid and adapt to intelligence. New demands for urban development.
It is understood that an active distribution network is a distribution network with distributed energy, active control and operation capabilities, and is a leading branch of the smart grid. The "Active Energy Distribution Network Key Technologies Research and Demonstration" project interprets the concept of active distribution network and has a significant demonstration effect of the development direction and technology application of China's intelligent distribution network. The project topics will study the key technologies of active distribution network planning, operation and decision-making, carry out relevant test platform construction and system development, establish an integrated series of standards and technical systems for active distribution network planning and operation, and finally achieve demonstration effects. The research progress of the project will lead the development direction of China's smart distribution network field, and provide technical support for the smart grid to support the safe and reliable operation of the smart city distribution network.
The project is based on the situational awareness of multi-dimensional measurement information fusion, with the main objective of anti-flashing, which can achieve optimal control of power quality, improve the comprehensive utilization efficiency of energy on the demand side, and multi-energy collaborative interactive control. The project plans to run cross-business integration interactive deductive decision-making, flexible and expandable safe and credible information platform, takes the power supply area of ​​Future Science and Technology City as the demonstration object, builds an international advanced level, and has high quality, high efficiency, high interaction, and high integration. It is an active distribution network application integration demonstration system that integrates cooling, heating and power generation, biomass, photovoltaic, wind power, energy storage and electric vehicle charging and exchanging stations.
After the implementation of the project, the power grid will have the active adjustment capability under situational awareness. The advantages in safety, reliability, quality, efficiency, compatibility, and interaction are prominent. The regional power supply reliability is 99.9999%, and the qualification rate of the power supply voltage exceeds 99. %, the average load rate of the power supply equipment will also increase. The project supports a large number of access to distributed power, plug and play, and also enables energy interaction.
[Extended reading]
The Smart Grid Comprehensive Demonstration Project of Beijing Future Science and Technology City basically covers the vast majority of the current strong grid of the State Grid Corporation of China, covering all business sectors, all power links, and all voltage levels from the high-voltage transmission grid to the low-voltage distribution grid. "The key technology research and demonstration of active distribution network" is a national high-tech research and development plan project, namely the national 863 project. The project is hosted by State Grid Beijing Electric Power Company, China Electric Power Research Institute, State Grid Fujian Electric Power Co., Ltd. and other units involved in the research.
The research content and direction of this project are the advanced stage of the development of smart distribution network technology. At present, researches on active distribution network optimization scheduling at home and abroad mostly focus on the traditional distribution network. Research results on distributed power supply coordination and demand-side response optimization scheduling and interactive control technologies under active distribution network conditions Not yet mature.
Our company is specialized in supplying AC Bracket, AC Support, Air Conditioner Bracket, Air Conditioner Support Bracket. We could supply different type of brackets with different sizes. It could suitable for 0.75HP, 1. HP, 1.5HP, 2HP, 3HP, 4HP etc. Tell me the measurement, material and thickness. Our products are widely used in electronic appliances, lighting, switch, sanitary, sanitary ware, jewelry, watches, toys, furniture, gifts, handbags, umbrellas, doors and windows. Stainless Steel: SS201, SS301, SS303, SS304, SS316, SS416. Steel: Q235B, Q195, Q345.Brass: C36000, Bronze: C51000, C52100, C54400. Iron: 1213, 12L14, 1215. Aluminum: Al6061, Al6063.RUBBER: EPDM, NR, SBR, HNBR, NBR, CR, FPM...
Air Conditioner Bracket
Air Conditioner Bracket,Air Conditioner Support Bracket,Air Conditioner Support,Window Air Conditioner Bracket
ZHEJIANG ICE LOONG ENVIRONMENTAL SCI-TECH CO.,LTD. , https://www.china-refrigerantgas.com