Nowadays, in-vehicle systems are becoming more and more complex, and the requirements for low power consumption, high fuel efficiency and less wires are gradually increasing, and the demand for electronic and semiconductor technologies is also increasing. This has also spurred the car to become safer, more environmentally friendly and more fun to drive, and the related automotive electronics technology is expected to grow exponentially.
It is foreseeable that more and more smart technologies are gradually being used in the automotive industry, and the next generation of cars will become more intelligent and powerful, and semiconductors will become the perfect driving experience and unmanned. The key factor.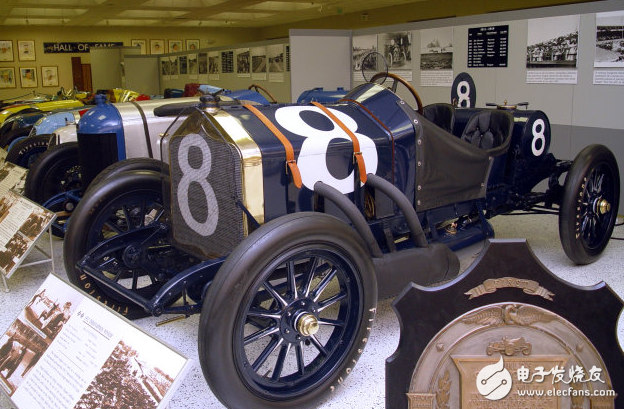 In the automotive semiconductor factory, TI has never stopped investing in the automotive market. All the new features that the extensive product portfolio can provide will be applied to the interconnection, infotainment, security protection, and autonomous driving of next-generation vehicles. solution. Jiang Hong, senior manager of Texas Instruments processor systems and applications, said, "From infotainment solutions, key active and passive safety technologies, ADAS to hybrids, power integrated system solutions and wireless connectivity, it can provide a modern automotive manufacturer. A series of innovative technologies dedicated to transforming the future of the automotive industry through its advanced semiconductor technology."
Automotive System on Chip Solutions TDA3x
"Jacinto 6 Ex" is a member of TI's "Jacinto" processor family and is designed to enable an innovative blend of IVI and information ADAS. And the automotive system-on-a-chip solution TDA3x can help automakers develop more sophisticated applications while reducing traffic accidents and enabling more autonomous driving experiences for beginner and mid-level cars.
At the same time, TI's open and flexible solutions have been applied in the production process of more than 25 original equipment manufacturers, with more than 100 models, which can help reduce the number of traffic accidents and achieve more automatic driving experience. The TDA2Eco processor, the newest member of the automotive system-on-chip family, is based on the same heterogeneous and scalable architecture as other TDA devices, providing automotive manufacturers with the best combination of high performance, low power and ADAS visual analysis.
Optimized solution for panoramic viewing
Developed for 3D panoramic surround applications, the TDA2Eco easily replaces the TDA2 devices used in the mid- and mid-level panoramic surround solutions to reduce power consumption, optimize performance and bill of materials.
In addition, the processor family integrates a wide range of peripherals including CAN, Gigabit Ethernet AVB and display module interfaces. With parallel, serial and CSI-2 interfaces, the TDA2Eco SOC can support up to eight cameras and is compatible with TI's FPD-Link III serializer, providing a complete solution for panoramic surround systems.
Also included with the TDA2Eco SoC is the support of third-party partners for security and production software. The optimized BOM includes the TPS65917-Q1 Power Management Integrated Circuit (PMIC) and the LM53603-Q1 DC/DC converter.
The new TDA2Eco system-on-chip is based on a heterogeneous, scalable architecture that includes TI's fixed- and floating-point TMS320C66x digital signal processor cores, ARM® Cortex®-A15 MPCoreTM, and Quad-Cortex-M4 processors. Develop panoramic viewing applications for more types of cars at a lower cost.
Dan Mender, vice president of business development at Green Hills Software, said, "With more than a decade of experience in building the highest safety and safety systems for our customers, the TDA2Eco and Green Hills Software's safety-proven INTEGRITY® RTOS are the perfect combination. Help top automotive OEMs develop state-of-the-art 3D panoramic surround solutions for beginner and mid-level cars."
ADAS processor accelerates automotive application development
TDA2Eco is TI's third product for the automotive industry in 2 years, designed to meet the rapidly changing needs of automakers and users. As early as 2006, it began to provide the market with technology for developing parking assistance and panoramic viewing applications.
The TDAxx SoC extends TI's portfolio of highly integrated and scalable automotive processors and is a highly optimized and scalable family of devices designed to meet the needs of leading ADAS. By combining the best combination of high performance, low power consumption and ADAS visual analysis, the TDAxx series offers a wide range of ADAS applications for today's vehicles, helping to achieve a more autonomous and collision-free driving experience.
In general, state-of-the-art semiconductor products enable manufacturers and system suppliers to provide world-class product features to the automotive market. The versatile automotive portfolio includes analog power management, interface and signal chain solutions as well as DLP® displays, ADAS and infotainment processors, HerculesTM TMS570 secure microcontrollers and wireless connectivity solutions to facilitate in-vehicle connectivity.
With the AC500 PLC range we provide a reliable and powerful platform to design and create scalable, cost-effective and flexible automation solutions.
Scalable
The scalability of the AC500 PLCs is achieved by offering a large variety of devices to design and implement configurations suitable for simple control tasks or complex automation solutions.
The AC500 PLC provides action flexibility with one integrated software.
Cost-effective
The AC500 PLC range consists of various CPUs, I/O modules, communication modules, communication interface modules and accessories.
The [all modules used on any CPUs concept" in combination with our life cycle policy helps our customers to react quickly, flexibly and economically on new requirements.
Flexible
Our AC500 is designed to offer the needed easiness, security and reliability to expand the automation system to new challenges.
The memory, performance and the networking capabilities mean more functionality, advanced visualization, more operating comfort – for even better individual customer solutions.
AC500
PLC Automation, Programmable Logic Controllers, AC500 PLCs
Wuxi Trenty Machinery & Equipment Co., Ltd. , https://www.elec-inverter.com