1. Introduction to the program
Cardiovascular disease is currently the leading cause of death. About 30% of patients with heart disease die even before they arrive at the hospital. Although there is no warning of a heart attack, arrhythmia can be regarded as a major precursor to a heart attack. Therefore, for heart patients, if they can monitor their heart rate in real time, they can rescue them quickly when they are sick. The best way to live.
Bluetooth 4.0 is a supplement to the Bluetooth 3.0+HS specification and is available in dual mode and single mode. Bluetooth 4.0 dual mode can be backward compatible with Bluetooth 3.0 and Bluetooth 2.1. Bluetooth 4.0 single mode is BLE (Bluetooth Low Energy), which features lower power consumption, longer battery life, lower cost and longer transmission distance. far. It is specially designed for wireless solutions with high requirements on cost and power consumption, and can be widely used in many fields such as health care, physical fitness, home entertainment, and security.
With the rise of the telemedicine market, World Peace Group has introduced a remote heart rate monitor solution based on Bluetooth 4.0 single mode (BLE) technology. The program can transmit the monitored heart rate value to a Bluetooth 4.0-capable portable device such as a mobile phone or a tablet in real time, and the heart rate data and lead status will be displayed on the App in real time, and the heart rate waveform is displayed by analyzing the collected heart rate data. Figure.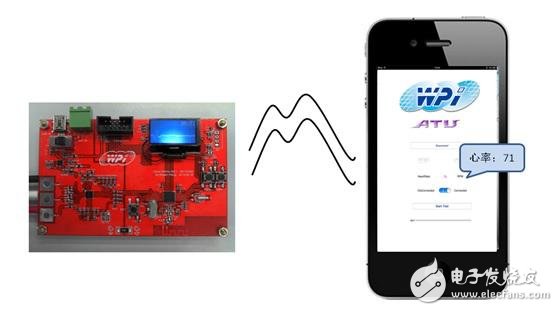 2. Functional block diagram

This article is selected from the Electronic Consumers Network September "Smart Medical Special" Change The World column, please indicate the source!


As users hands or debris enter the zone 6 inches (15cm) from the infrared sensor on top of the dustbin, the lid will automatically open
Rectangular Sensor Automatic Dustbin
Rectangular Sensor Automatic Dustbin
NINGBO ZIXING ELECTRONIC CO.,LTD. , https://www.zixingautobin.com