Compared with the topical components in 2016, VR/AR manufacturers moved to the implementation level in 2017, extending from game applications to travel, work, logistics, and drone video connections.
According to the latest survey by TrendForce's Takumi Industry Research Institute, VR/AR continues to attract global attention at CES 2017. Compared with 2016, the topical components are mostly. In 2017, manufacturers moved to the level of implementation, extending from game applications to tourism. Work, logistics, drone video connection and other fields. Tuoba estimates that the global shipment of VR devices will reach 5.1 million units in 2017, and is expected to climb to 8.2 million units in 2018.
Takuya wearable device analyst Cai Zhuoyu said that the VR/AR issue at CES this year is not as good as 2016. The main reason is that the novelty has passed, and the manufacturers have found that the actual recovery is limited, and only the relevant big factories and new ventures that really enter the industry. Vendors continue to roll out related products and applications, shifting VR/AR from topical to implementation.
Cai Zhuoyu pointed out that AR applications are even more concerned about VR than manufacturers at this CES show, such as ODG using Qualcomm chips, Vuzix supported by Intel, and Epson and Kopin. The development of glasses and show more application services between virtual and real. In the VR segment, although global manufacturers continue to invest in the development of VR devices, the three major leaders Sony, Oculus, and HTC are currently focusing on the update of accessories. The new generation of VR products will not be officially released until 2018, making this year's VR market available. The heat is cooled.
Tuoba estimates that global VR device shipments will reach 5.1 million units in 2017 and are expected to increase to 8.2 million units by 2018. In 2017, PS VR shipments are still leading, with an estimated shipment of 2.5 million units, while HTC and Oculus' VR device shipments will continue to grow, reaching 600,000 units and 1.2 million units respectively. Then it increased to 800,000 units.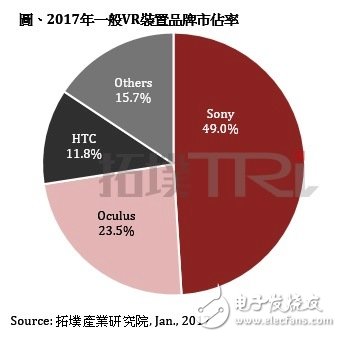 Cai Zhuoyu further said that in addition to the common VR game applications, this year's CES manufacturers also try to develop more VR / AR applications, including tourism, work, warehousing logistics management, drone video connection, etc., these areas will become the basis of industrial growth Rather than many hardware products that seem to be similar to each vendor. Tuoba estimates that the output value of VR hardware and software will reach 3.4 billion US dollars in 2017. It is estimated that the output value of VR hardware and software will explode in 2020, which is 22.4 billion US dollars.
Portable Energy Storage Outdoor
The lithium-ion segment is expected to be the faster-growing market, by technology type, during the forecast period.
The technology type segment of the portable power station market is segmented into lithium-ion and sealed lead acid. The lithium-ion segment is expected to register a higher growth rate during the forecast period. The growth of this segment is attributed to the availability of lithium ions at affordable prices across regions such as North America, Europe, and Asia Pacific. In addition, the use of lithium-ion reduces the operational cost of portable power stations.
By power source, hybrid power is expected to dominate the portable power station market.
The market is segmented by power source into hybrid power and direct power. Hybrid power accounted for the larger share of the portable power station market in 2020. The key advantage of using hybrid power is that it can be used at remote or off-grid locations, where direct power access is limited or non-existent. Solar power charging in hybrid power is predominantly used to charge portable power station equipment for campsites and recreational vehicle activities. Moreover, several major manufacturers are offering both solar charging-enabled portable power stations and portable power stations with direct power charging capability for powering electronic equipment during power outages and grid blackouts.
Coal Storage Outdoor,Portable Battery For Camping,Portable Battery Camping,Camping Power Supply
Shenzhen Sunbeam New Energy Co., Ltd , https://www.sunbeambattery.com